Only One Realty was founded in 2005, the Real Estate model is a virtual model and all marketing points to the  property.
 We do not attempt to drive traffic to our office or agent.
 It is the property that is for sale. We do our best to generate helpful information and lots of it on all our listings online so you can gain quick access without having to wait for an agent to call back. 
   We have been proud to be marketing Meridan Springs Land Estate and service the office onsite at 58 Frankland Ave, Meridan Plains (Caloundra). Tuesday-Saturday 10am-4pm. we are currently a small family team looking for like minded agents.
 The company has been selling property on the SunshineCoast from Noosa to Caloundra  utilising the virtual concept.
 Open homes and private inspections is our process to show our clients properties to buyers.
 Our Agents collect 90% of the commission and are very motivated to sell.
 Please call or drop in.
Jacob Edwards
Licensed Agent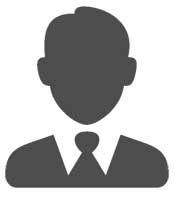 Paul Akiens
Sales and Rentals in North Brisbane
Cathy Jackson
Sunshine Coast & Hinterland
Donald Edwards
Real Estate Sales